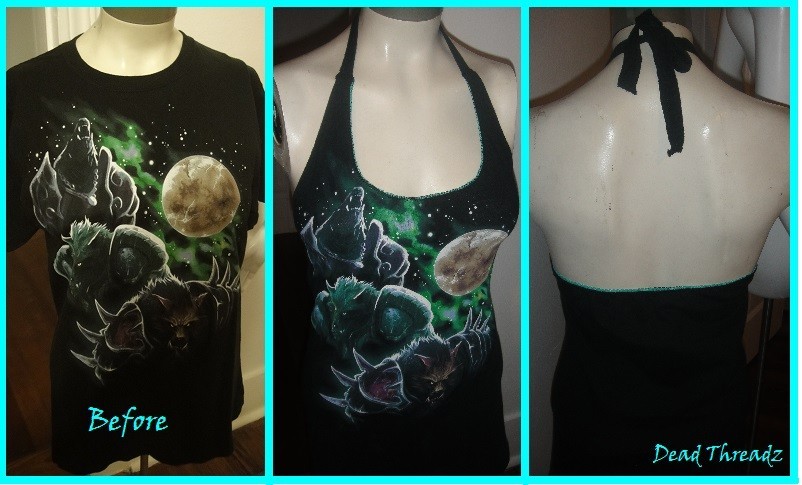 Three Worgen Moon Custom Halter Top
Okay, I'm loving this. Don't get me wrong, I love Jinx's official World of Warcraft merchandise, but 90% of the women's stuff seems to suffer from the same design problem: the t-shirt's neck is high and unflattering, but the graphic placement is so high it's tough to customize.
But this custom halter top is the best of both worlds and, if you're crafty, probably not too difficult to recreate.
Waaaaaant.